Booking your Fishing Holiday
Fully inclusive package includes exclusive use of 10½ acre lake for groups of up to six people.
We are open from mid-March to mid-October.
Lake bookings are for 7 days only, strictly Saturday 2pm to 10am the following Saturday.
2022 price: £1350, for 6 anglers, for 7 days.
2023: price yet to be confirmed.
From 2022 we are looking at offering food packages if required. Office hours are Monday to Friday 2 to 4.    To make a booking enquiry please use the adjacent form or email info@redlandsfarmfishery.co.uk
Availability Calendar
To view additional future dates please click on the arrow above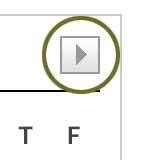 Booking Terms
PLEASE READ – by submitting the request form and paying your initial £250 you are agreeing to them.
Non refundable £250 deposit required with booking.
The total cost of your one weeks holiday is £1,200.00 for 2021 and £1,350.00 for 2022.
The balance due together with a £150.00 holding deposit for any breakages / damage is due 8 weeks before your holiday start date. Holding deposit will be refunded into the same bank account within seven days of departure.

We only accept bank transfer payments. When making a transfer payment please ensure you put your surname and arrival date as the reference.
Bank account details will be provided once your booking has been confirmed.
Cancellation charges
PLEASE READ – by submitting the request form and paying your initial £250 you are agreeing to them.
If you cancel…
Up to eight weeks or more before your arrival date – you will forfeit 100% of the £250 you paid when you booked your holiday
Once you have paid the balance due, complete with the damages deposit of £150 no less than eight weeks before your arrival date you will lose 100% of your money paid
Should you have to cancel your booking at short notice due to a "personal injury" and your booked week can be sold to another group you will be offered an alternative week if available.
Please ensure you bring your own drinking water, water on site is not drinking water.
© Redlands Farm Fishery 2021-22. All rights reserved.