The Lake
The spring fed 10 acre lake is a former gravel pit that teems with wildlife and benefits from abundant natural resources, with islands and an egg-box like bed that varies between 4 and 12 feet in depth. The lake was stocked with over 6000lbs of common and mirror carp in 2016, which have been allowed to grow, unfished, until September 2020. We also have small numbers of tench and bream, and a handful of extremely elusive pike.
The stress free environment has enabled our fish to thrive and we are now seeing the fruit of our labour with some truly immaculate fish from 20lbs up to the current lake record of 38lbs. We do not anticipate that this record will last for long!
We have 10 swims in total but with the lake exclusivity we only permit 6 anglers at a time, allowing all anglers the opportunity to have ample waters to fish or move around and explore.
We have taken a lot of pride producing some of the best fish currently available and our aim is to attract the experienced and passionate angler who will take the same care of our fish as we have and allow them to grow on to make exceptional fish.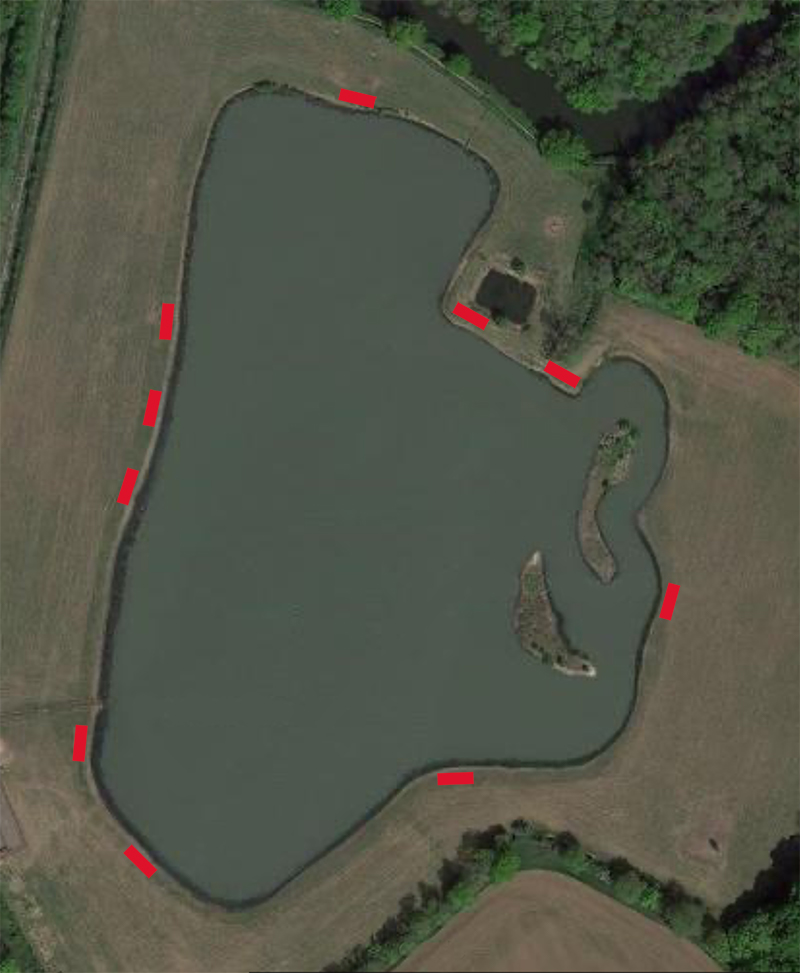 © Redlands Farm Fishery 2021-22. All rights reserved.